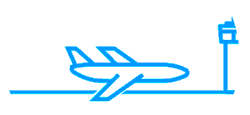 Music Production
Pyara Bharat - Hindi Patriotic Songs
The spirit of India and indeed, every sovereign nation thrives on patriotism. Today's world has seen many families emigrating in search of greener pastures, yet the longing for their home country follows them wherever they go. Patriotic songs enhance each individual's identity, reminding them of their roots and setting off nostalgic chords of the heart.

These songs aim at bringing together not only Indians, but the entire global population to join in and celebrate truth, justice and freedom. The central focus of this album is to celebrate the spirit of independence and peace throughout the world.

This album highlights the need for unity in diversity, perseverance when faced with adversity, and compassion in the face of malice. To each individual the thought of their home country brings moist eyes, fond memories and above all the warmth of love. The songs on this CD have been carefully chosen to bring forth and spread throughout the world, this warmth of love and universal peace and harmony. The main singers Rajasree & Shromona are supported by Partho and a band of musicians playing traditional Indian instruments ably conducted by Debashish Saha.
Rajasree Mukherjee: A double graduate in Indian Classical & Traditional Music, Rajasree has been living in East Africa for the past 15 years and apart from regular singing concerts in Kenya, Tanzania, Canada, USA and India, she is a leading teacher of Indian Classical & Traditional music, a Music Therapist and has conducted several workshops on music over TV & Radio. She has three times received the Government of India grant for promotion of culture.

Shromona Mukherjee: Grew up in Nairobi, Kenya and is presently, a final year Master's student majoring in Psychology at Frostburg State University, Maryland, USA. She topped the Sangeet Visharad graduation exams in Indian Music in 2001 - 02 held in India. She has performed in numerous concerts in Kenya, Tanzania, USA & India.
1. Roop Nilayam (3:20)
This song, written in Sanskrit, the mother of all languages, describes India as the land of unsurpassed beauty, abounding in Nature's Grace.
Singer: Rajasree & Shromona
Writer: Dilip Roy
Composer: Dilip Roy
2. Sangachhadhang (3:55)
This Sanskrit hymn taken from the 3000 years old Rig Veda calls upon all mankind to unite as one, walk together and speak in a single voice as all our souls are but manifestations of One Divine Creator.
Singer: Rajasree & Shromona
Writer: Vedic Hymn
Composer: Traditional
3. Majhi Nav Badha Re (4:21)
A song exhorting man to rest his faith in the Divine and continue to fight against adversity and deliverance is certain just as the Majhi or boatman's wins his struggle against stormy seas.
Singer: Rajasree Mukherjee
Writer: Udayan Mukherjee
Composer: Traditional Folk
4. Insaaf Kee Dagar Pe (3:43)
A call to the youth to follow the path of truth and justice for all which would shape the destiny of emergent India.
Singer: Rajasree, Shromona & Partho Saha
Writer: Shakeel Badayuni
Composer: Naushad
5. Hum Laye Hain Toofan Se (6:09)
A song reminiscent of the Indian freedom struggle led by Mahatma Gandhi asking the youth to be vigilant in preserving the independence and to play an active role in shaping India's destiny.
Singer: Rajasree Mukherjee
Writer: Pradeep
Composer: Hemant Kumar
6. Kar Chaley Hum Fidah (6:28)
An ode to the fallen war heroes who helped protect India's borders against foreign aggression, laying down their lives for their motherland.
Singer: Shromona Mukherjee
Writer: Kaifi Azmi
Composer: Madan Mohan
7. Aye Mere Pyare Watan (5:41)
For all those who are far away from their motherland, a song of sweet remembrance of the urge to go back home.
Singer: Rajasree Mukherjee
Writer: Prem Dhawan
Composer: Salil Chowdhury
8. Saare Jahan Se Achha (6:23)
An immortal song written during India's freedom struggle to glorify Indian values including the virtue of acceptance and coexistence between masses of different cultures, religions and languages.
Singer: Rajasree, Shromona & Partho Saha
Writer: Dr. Iqbal
Composer: Ravi Shankar
Producer: Udayan Mukherjee
Record Label: Shubhayan Entertainment
Production & Manufacturing: Shubhayan America
UCC: 1 82447 00098 7 | View One-Sheet

For wholesale or distribution opportunities contact us
Shubhayan Entertainment is looking for companies or individuals who want to license the music contained in the albums. The music has been licensed to doctors, meditation and yoga teachers, and for commercials, etcetera. Please contact us to discuss the different opportunities for licensing or private labeling the albums for your business or practice. We can also create music that is custom made to fit your needs.