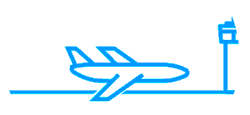 Hatred Quotes
Collection of Hatred Quotes.
Politics, as a practice, whatever its professions, has always been the systematic organization of hatreds.

Henry Brooks Adams
To be loved is to be fortunate, but to be hated is to achieve distinction.

Minna Antrim
Hatred, which could destroy so much, never failed to destroy the man who hated, and this was an immutable law.

James Baldwin
Hatred destroys the person who hates.

James Baldwin
Now hatred is by far the longest pleasure; Men love in haste, but they detest at leisure.

Lord Byron
You are done for - a living dead man - not when you stop loving but stop hating. Hatred preserves: in it, in its chemistry, resides the "mystery" of life.

E. M. Cioran
Hate is the consequence of fear; we fear something before we hate it; a child who fears noises becomes a man who hates noise.

Cyril Connolly
Hatred paralyzes life; love releases it. Hatred confuses life; love harmonizes it. Hatred darkens life; love illumines it.

Martin Luther King, Jr.
The most deadly fruit is borne by the hatred which one grafts on an extinguished friendship.

Gotthold Ephraim Lessing
As the best wine doth make the sharpest vinegar, so the deepest love turneth to the deadliest hate.

John Lyly
The man of knowledge must be able not only to love his enemies but also to hate his friends.

Friedrich Nietzsche
It is human nature to hate the man whom you have hurt.

Tacitus
All men kill the thing they hate, too, unless, of course, it kills them first.

James Thurber
If there's no hatred in a mind, assault and battery of the wind, can never tear the linnet from the leaf

William Butler Yeats
An intellectual hate is the worst.

William Butler Yeats