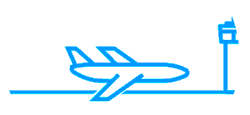 World Cup 1930
See the status and results from FIFA World Cup 1930.
Tournament Information
World Cup Winning Country:
Uruguay
Participant teams:
13 (final tournament: 13)
Goals scored:
70 (3.89 per match)
Top scorer/Golden Shoe:
Guillermo Stábile (ARG) 8 goals
Attendance:
434,500 (24,139 per match)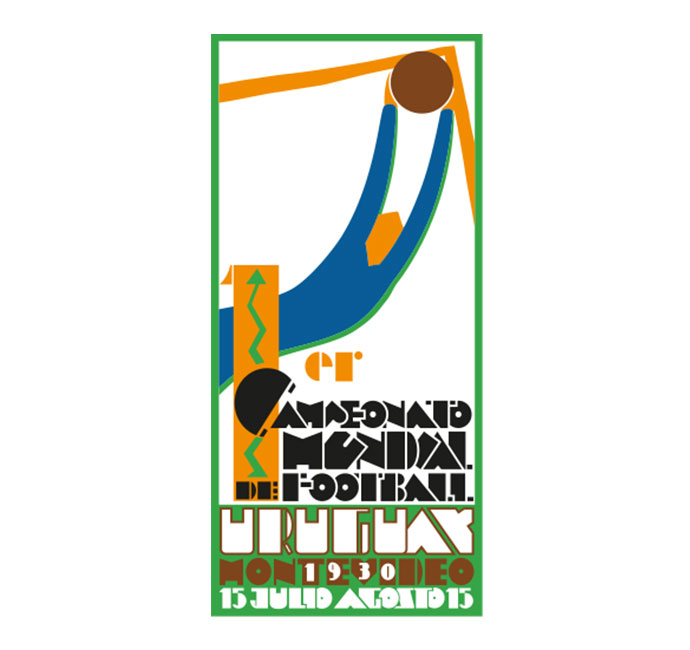 Coach: Professor Alberto Suppici (URU)
Players' jerseys didn't feature back numbers till World Cup 1950. In the World Cup Final José Nasazzi captained Uruguay.
| No.: | Position | Player | Date of Birth | Age | Caps | Club |
| --- | --- | --- | --- | --- | --- | --- |
| - | GK | Enrique Ballestrero | 18 January 1905 | 25 | 19 | Rampla Juniors, Uruguay |
| - | GK | Miguel Capuccini | 5 January 1904 | 26 | 6 | Peñarol Montevideo, Uruguay |
| - | DF | Ernesto Mascheroni | 21 November 1907 | 22 | 0 | Olimpia Montevideo, Uruguay |
| - | DF | José Nasazzi (c) | 24 May 1901 | 29 | 28 | Bella Vista Montevideo, Uruguay |
| - | DF | Emilio Recoba | 3 November 1904 | 25 | 5 | Nacional Montevideo, Uruguay |
| - | DF | Domingo Tejera | 22 July 1899 | 30 | 15 | Montevideo Wanderers, Uruguay |
| - | MF | José Leandro Andrade | 22 November 1901 | 28 | 29 | Nacional Montevideo, Uruguay |
| - | MF | Lorenzo Fernández | 20 May 1900 | 30 | 20 | Peñarol Montevideo, Uruguay |
| - | MF | Álvaro Gestido | 17 May 1907 | 23 | 10 | Peñarol Montevideo, Uruguay |
| - | MF | Ángel Melogno | 22 March 1905 | 25 | 5 | Bella Vista Montevideo, Uruguay |
| - | MF | Conduelo Píriz | 17 June 1905 | 25 | 7 | Nacional Montevideo, Uruguay |
| - | MF | Carlos Riolfo | 5 November 1905 | 24 | 2 | Peñarol Montevideo, Uruguay |
| - | FW | Juan Peregrino Anselmo | 3 August 1904 | 25 | 8 | Peñarol Montevideo, Uruguay |
| - | FW | Juan Carlos Calvo | 26 June 1906 | 24 | 0 | Miramar Misiones, Uruguay |
| - | FW | Héctor Castro | 29 November 1904 | 25 | 17 | Nacional Montevideo, Uruguay |
| - | FW | Pedro Cea | 1 September 1900 | 29 | 21 | Nacional Montevideo, Uruguay |
| - | FW | Pablo Dorado | 22 June 1908 | 22 | 2 | Bella Vista Montevideo, Uruguay |
| - | FW | Santos Iriarte | 2 November 1902 | 27 | 7 | Racing Club Montevideo, Uruguay |
| - | FW | Pedro Petrone | 11 May 1904 | 26 | 27 | Nacional Montevideo, Uruguay |
| - | FW | Zoilo Saldombide | 18 March 1905 | 25 | 14 | Montevideo Wanderers, Uruguay |
| - | FW | Héctor Pedro Scarone | 26 November 1898 | 31 | 48 | Nacional Montevideo, Uruguay |
| - | FW | Santos Urdinarán | 30 March 1900 | 30 | 19 | Nacional Montevideo, Uruguay |
First round
Group A
| | Pld | W | D | L | GF | GA | GD | Pts |
| --- | --- | --- | --- | --- | --- | --- | --- | --- |
| Argentina | 3 | 3 | 0 | 0 | 10 | 4 | 6 | 6 |
| Chile | 3 | 2 | 0 | 1 | 5 | 3 | 2 | 4 |
| France | 3 | 1 | 0 | 2 | 4 | 3 | 1 | 2 |
| Mexico | 3 | 0 | 0 | 3 | 4 | 13 | -9 | 0 |
July 13
Estadio Pocitos, Montevideo
France

4 - 1

Mexico
July 15
Parque Central, Montevideo
France

0 - 1

Argentina
July 16
Parque Central, Montevideo
Mexico

0 - 3

Chile
July 19
Centenario, Montevideo
France

0 - 1

Chile
July 19
Centenario, Montevideo
Mexico

3 - 6

Argentina
July 22
Centenario, Montevideo
Argentina

3 - 1

Chile
Group B
| | Pld | W | D | L | GF | GA | GD | Pts |
| --- | --- | --- | --- | --- | --- | --- | --- | --- |
| Yugoslavia | 2 | 2 | 0 | 0 | 6 | 1 | 5 | 4 |
| Brazil | 2 | 1 | 0 | 1 | 5 | 2 | 3 | 2 |
| Bolivia | 2 | 0 | 0 | 2 | 0 | 8 | -8 | 0 |
July 14
Parque Central, Montevideo
Yugoslavia

2 - 1

Brazil
July 17
Parque Central, Montevideo
Yugoslavia

4 - 0
Bolivia
July 20
Centenario, Montevideo
Brazil

4 - 0
Bolivia
Group C
| | Pld | W | D | L | GF | GA | GD | Pts |
| --- | --- | --- | --- | --- | --- | --- | --- | --- |
| Uruguay | 2 | 2 | 0 | 0 | 5 | 0 | 5 | 4 |
| Romania | 2 | 1 | 0 | 1 | 3 | 5 | -2 | 2 |
| Peru | 2 | 0 | 0 | 2 | 1 | 4 | -3 | 0 |
July 14
Estadio Pocitos, Montevideo
Romania

3 - 1

Peru
July 18
Centenario, Montevideo
Uruguay

1 - 0

Peru
July 21
Centenario, Montevideo
Uruguay

4 - 0

Romania
Group D
| | Pld | W | D | L | GF | GA | GD | Pts |
| --- | --- | --- | --- | --- | --- | --- | --- | --- |
| United States | 2 | 2 | 0 | 0 | 6 | 0 | 6 | 4 |
| Paraguay | 2 | 1 | 0 | 1 | 1 | 3 | -2 | 2 |
| Belgium | 2 | 0 | 0 | 2 | 0 | 4 | -4 | 0 |
July 13
Parque Central, Montevideo
United States

3 - 0

Belgium
July 17
Parque Central, Montevideo
United States

3 - 0

Paraguay
July 20
Centenario, Montevideo
Paraguay

1 - 0

Belgium
Semi-finals
July 26
Centenario, Montevideo
Argentina

6 - 1

United States
July 27
Centenario, Montevideo
Uruguay

6 - 1

Yugoslavia
Final
July 30
Centenario, Montevideo
Attendance: ~80000
Referee: Langenus (Belgium)
Goals: Dorado 12' (URU), Peucelle 20' (ARG), Stábile 38' (ARG), Cea 58' (URU), Iriarte 68' (URU), Castro 89' (URU)
Uruguay

4 - 2

Argentina