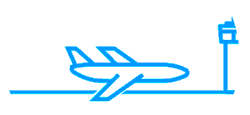 World Cup 1938
See the status and results from FIFA World Cup 1938.
Tournament Information
World Cup Winning Country:
Italy
Participant teams:
37 (final tournament: 15)
Goals scored:
84 (4.67 per match)
Top scorer/Golden Shoe:
Leônidas (BRA) 8 goals
Attendance:
483,000 (26,833 per match)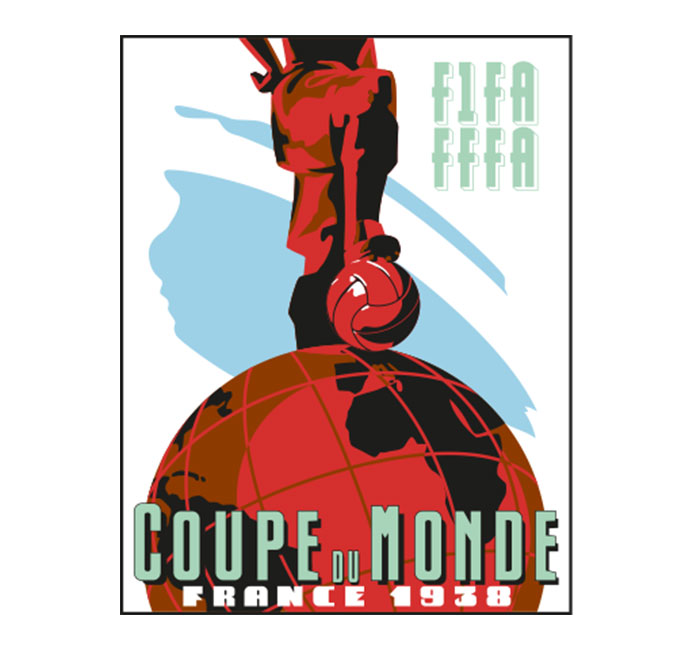 Coach: Vittorio Pozzo (ITA)
Players' jerseys didn't feature back numbers till World Cup 1950. In the World Cup Final Giuseppe Meazza captained Italy.
| No.: | Position | Player | Date of Birth | Age | Caps | Club |
| --- | --- | --- | --- | --- | --- | --- |
| - | MF | Michele Andreolo | 6 September 1912 | 25 | 11 | Bologna F.C. 1909, Italy |
| - | FW | Sergio Bertoni | 23 September 1915 | 22 | 3 | Pisa Calcio, Italy |
| - | FW | Amedeo Biavati | 4 April 1915 | 23 | 0 | Bologna F.C. 1909, Italy |
| - | MF | Mario Genta | 1 March 1912 | 26 | 0 | Genoa C.F.C., Italy |
| - | MF | Aldo Donati | 29 September 1910 | 27 | 0 | A.S. Roma, Italy |
| - | MF | Bruno Chizzo | 19 April 1916 | 22 | 0 | USC Triestina, Italy |
| - | FW | Gino Colaussi | 4 March 1914 | 24 | 12 | USC Triestina, Italy |
| - | MF | Ugo Locatelli | 5 February 1916 | 22 | 7 | Ambrosiana-Inter, Italy |
| - | GK | Guido Masetti | 22 November 1907 | 30 | 1 | A.S. Roma, Italy |
| - | FW | Giuseppe Meazza (c) | 23 August 1910 | 27 | 43 | Ambrosiana-Inter, Italy |
| - | DF | Eraldo Monzeglio | 5 June 1906 | 31 | 32 | A.S. Roma, Italy |
| - | GK | Aldo Olivieri | 2 October 1910 | 27 | 8 | A.S. Lucchese-Libertas, Italy |
| - | MF | Renato Olmi | 12 July 1914 | 23 | 0 | Ambrosiana-Inter, Italy |
| - | FW | Piero Pasinati | 21 July 1910 | 27 | 10 | USC Triestina, Italy |
| - | MF | Mario Perazzolo | 7 June 1911 | 26 | 2 | Genoa C.F.C., Italy |
| - | FW | Silvio Piola | 29 September 1913 | 24 | 14 | S.S. Lazio, Italy |
| - | DF | Pietro Rava | 21 January 1916 | 22 | 11 | Juventus F.C., Italy |
| - | MF | Pietro Serantoni | 11 December 1906 | 31 | 9 | A.S. Roma, Italy |
| - | FW | Giovanni Ferrari | 6 December 1907 | 30 | 38 | Ambrosiana-Inter, Italy |
| - | FW | Pietro Ferraris II | 15 February 1912 | 26 | 3 | Ambrosiana-Inter, Italy |
| - | DF | Alfredo Foni | 20 November 1911 | 26 | 6 | Juventus F.C., Italy |
| - | GK | Carlo Ceresoli | 14 May 1910 | 28 | 7 | Bologna F.C. 1909, Italy |
First round
June 4
Parc des Princes, Paris
Germany

1 - 1
(After 90 minutes 1 - 1)

Switzerland
June 5
Velodrome Municipal, Reims
Hungary

6 - 0

Dutch East Indies
June 5
Stade de Gerland, Lyon
Austria

Cancelled
(Austrian Anschluß - Austria withdrew)

Sweden
June 5
Stade Chapou, Toulouse
Cuba

3 - 3
(After 90 minutes 2 - 2)

Romania
June 5
Stade Olympique de Colombes, Paris
France

3 - 1

Belgium
June 5
Stade Velodrome, Marseilles
Italy

2 - 1
(After 90 minutes 1 - 1)

Norway
June 5
Stade de la Meinau, Strasbourg
Brazil

6 - 5
(After 90 minutes 4 - 4)

Poland
June 5
Stade de la Cavée Verte, Le Havre
Czechoslovakia

3 - 0
(After 90 minutes 4 - 4)

Netherlands
Replays
June 9
Parc des Princes, Paris
Germany

2 - 4

Switzerland
June 9
Stade Chapou, Toulouse
Cuba

2 - 1

Romania
Quarter-finals
June 12
Stade Victor Boucquey, Lille
Switzerland

0 - 2

Hungary
June 12
Stade du Fort Carré, Antibes
Sweden

8 - 0

Cuba
June 12
Stade Olympique de Colombes, Paris
France

1 - 3

Italy
June 12
Parc de Lescure, Bordeaux
Brazil

1 - 1
(After 90 minutes 1 - 1)

Czechoslovakia
Replay
June 14
Parc de Lescure, Bordeaux
Brazil

2 - 1

Czechoslovakia
Semi-finals
June 16
Parc des Princes, Paris
Hungary

5 - 1

Sweden
June 16
Stade Velodrome, Marseilles
Italy

2 - 1

Brazil
Third place match
June 19
Parc de Lescure, Bordeaux
Sweden

2 - 4

Brazil
Final
June 19
Stade Olympique de Colombes, Paris
Attendance: ~60,000
Referee: Capdeville (France)
Goals: Colaussi 6' (ITA), Titkos 8' (HUN), Piola 16' (ITA), Colaussi 35' (ITA), Sárosi 70' (HUN), Piola 85' (ITA)
Hungary

2 - 4

Italy