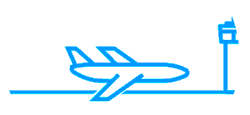 World Cup 1986
See the status and results from FIFA World Cup 1986.
Tournament Information
World Cup Winning Country:
Argentina
Participant teams:
121 (final tournament: 24)
Goals scored:
132 (2.54 per match)
Top scorer/Golden Shoe:
Gary Lineker (ENG) 6 goals
Best player/Golden Ball:
Diego Maradona (ARG)
Attendance:
2,407,431 (46,297 per match)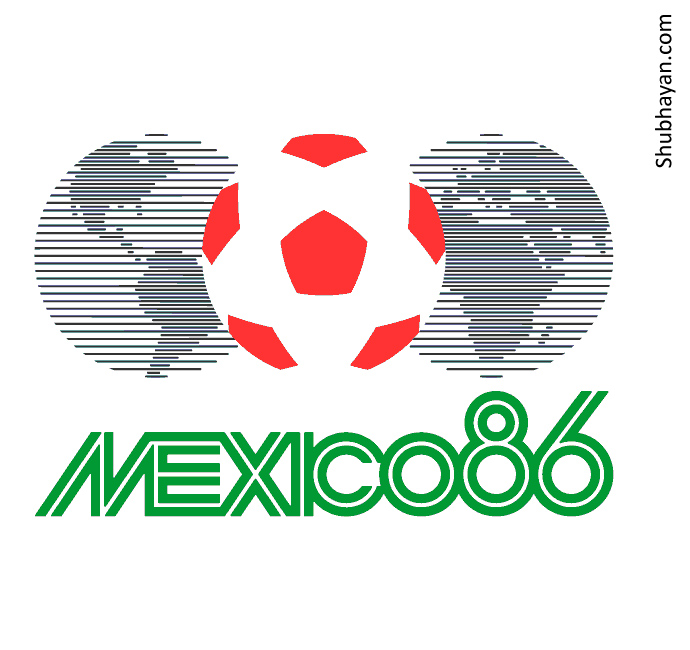 Coach: Carlos Salvador Bilardo (ARG)
This squad was numbered alphabetically by surname, unlike traditional numbering systems where the goalkeeper has shirt number 1 and so forth. Exceptions were Daniel Passarella, Diego Maradona and Jorge Valdano, who were given their favoured #6, #10 and #11 shirts.
| No.: | Position | Player | Date of Birth | Age | Caps | Club |
| --- | --- | --- | --- | --- | --- | --- |
| 1 | FW | Sergio Almirón | 18 November 1958 | 27 | | Newell's Old Boys, Argentina |
| 2 | MF | Sergio Batista | 9 November 1962 | 23 | | Argentinos Juniors, Argentina |
| 3 | MF | Ricardo Bochini | 25 January 1954 | 32 | | Independiente, Argentina |
| 4 | MF | Claudio Borghi | 28 September 1964 | 21 | | Argentinos Juniors, Argentina |
| 5 | DF | José Luis Brown | 10 November 1956 | 29 | | Boca Juniors, Argentina |
| 6 | DF | Daniel Passarella | 25 May 1953 | 33 | | Fiorentina, Italy |
| 7 | MF | Jorge Burruchaga | 9 October 1962 | 23 | | Nantes, France |
| 8 | DF | Néstor Clausen | 29 September 1962 | 23 | | Independiente, Argentina |
| 9 | DF | José Luis Cuciuffo | 1 February 1961 | 25 | | Velez Sarsfield, Argentina |
| 10 | MF | Diego Armando Maradona (c) | 30 October 1960 | 25 | | SSN Napoli, Italy |
| 11 | FW | Jorge Valdano | 4 October 1955 | 30 | | Real Madrid, Spain |
| 12 | MF | Héctor Enrique | 26 April 1962 | 24 | | River Plate, Argentina |
| 13 | DF | Oscar Garré | 9 December 1956 | 29 | | Ferro Carril Oeste, Argentina |
| 14 | MF | Ricardo Giusti | 11 December 1956 | 29 | | Independiente, Argentina |
| 15 | GK | Luis Islas | 22 December 1965 | 20 | | Estudiantes, Argentina |
| 16 | MF | Julio Olarticoechea | 18 October 1958 | 27 | | Boca Juniors, Argentina |
| 17 | FW | Pedro Pasculli | 17 May 1960 | 26 | | Lecce, Italy |
| 18 | GK | Nery Pumpido | 30 July 1957 | 28 | | River Plate, Argentina |
| 19 | DF | Oscar Ruggeri | 26 January 1962 | 24 | | River Plate, Argentina |
| 20 | MF | Carlos Tapia | 20 August 1962 | 23 | | Boca Juniors, Argentina |
| 21 | MF | Marcelo Trobbiani | 17 February 1955 | 31 | | Elche, Spain |
| 22 | GK | Héctor Zelada | 30 April 1957 | 29 | | América, Mexico |
First round
Group A
| | Pld | W | D | L | GF | GA | GD | Pts |
| --- | --- | --- | --- | --- | --- | --- | --- | --- |
| Argentina | 3 | 2 | 1 | 0 | 6 | 2 | +4 | 5 |
| Italy | 3 | 1 | 2 | 0 | 5 | 4 | +1 | 4 |
| Bulgaria | 3 | 0 | 2 | 1 | 2 | 4 | -2 | 2 |
| South Korea | 3 | 0 | 1 | 2 | 4 | 7 | -3 | 1 |
May 31
Estadio Azteca, Mexico City
Italy

1 - 1

Bulgaria
June 2
Estadio Olímpico Universitario, Mexico City
Argentina

3 - 1

South Korea
June 5
Estadio Cuauhtémoc, Puebla
Italy

1 - 1

Argentina
June 5
Estadio Olímpico Universitario, Mexico City
Bulgaria

1 - 1

South Korea
June 10
Estadio Cuauhtémoc, Puebla
Italy

3 - 2

South Korea
June 10
Estadio Olímpico Universitario, Mexico City
Argentina

2 - 0

Bulgaria
Group B
| | Pld | W | D | L | GF | GA | GD | Pts |
| --- | --- | --- | --- | --- | --- | --- | --- | --- |
| Mexico | 3 | 2 | 1 | 0 | 4 | 2 | +2 | 5 |
| Paraguay | 3 | 1 | 2 | 0 | 4 | 3 | +1 | 4 |
| Belgium | 3 | 1 | 1 | 1 | 5 | 5 | 0 | 3 |
| Iraq | 3 | 0 | 0 | 3 | 1 | 4 | -3 | 0 |
June 3
Estadio Azteca, Mexico City
Mexico

2 - 1

Belgium
June 4
Estadio Nemesio Díez, Toluca
Paraguay

1 - 0

Iraq
June 7
Estadio Azteca, Mexico City
Mexico

1 - 1

Paraguay
June 8
Estadio Nemesio Díez, Toluca
Belgium

2 - 1

Iraq
June 11
Estadio Nemesio Díez, Toluca
Paraguay

2 - 2

Belgium
June 11
Estadio Azteca, Mexico City
Mexico

1 - 0

Iraq
Group C
| | Pld | W | D | L | GF | GA | GD | Pts |
| --- | --- | --- | --- | --- | --- | --- | --- | --- |
| USSR | 3 | 2 | 1 | 0 | 9 | 1 | +8 | 5 |
| France | 3 | 2 | 1 | 0 | 5 | 1 | +4 | 5 |
| Hungary | 3 | 1 | 0 | 2 | 2 | 9 | -7 | 2 |
| Canada | 3 | 0 | 0 | 3 | 0 | 5 | -5 | 0 |
June 1
Estadio Nou Camp, León
France

1 - 0

Canada
June 2
Estadio Sergio León Chavez, Irapuato
USSR

6 - 0

Hungary
June 5
Estadio Nou Camp, León
France

1 - 1

USSR
June 6
Estadio Sergio León Chavez, Irapuato
Hungary

2 - 0

Canada
June 9
Estadio Nou Camp, León
France

3 - 0

Hungary
June 9
Estadio Sergio León Chavez, Irapuato
USSR

2 - 0

Canada
Group D
| | Pld | W | D | L | GF | GA | GD | Pts |
| --- | --- | --- | --- | --- | --- | --- | --- | --- |
| Brazil | 3 | 3 | 0 | 0 | 5 | 0 | +5 | 6 |
| Spain | 3 | 2 | 0 | 1 | 5 | 2 | +3 | 4 |
| Northern Ireland | 3 | 0 | 1 | 2 | 2 | 6 | -4 | 1 |
| Algeria | 3 | 0 | 1 | 2 | 1 | 5 | -4 | 1 |
June 1
Estadio Jalisco, Guadalajara
Brazil

1 - 0

Spain
June 3
Estadio Tres de Marzo, Guadalajara
Algeria

1 - 1

Northern Ireland
June 6
Estadio Jalisco, Guadalajara
Brazil

1 - 0

Algeria
June 7
Estadio Tres de Marzo, Guadalajara
Spain

2 - 1

Northern Ireland
June 12
Estadio Jalisco, Guadalajara
Brazil

3 - 0

Northern Ireland
June 12
Estadio Tecnológico, Monterrey
Spain

3 - 0

Algeria
Group E
| | Pld | W | D | L | GF | GA | GD | Pts |
| --- | --- | --- | --- | --- | --- | --- | --- | --- |
| Denmark | 3 | 3 | 0 | 0 | 9 | 1 | +8 | 6 |
| West Germany | 3 | 1 | 1 | 1 | 3 | 4 | -1 | 3 |
| Uruguay | 3 | 0 | 2 | 1 | 2 | 7 | -5 | 2 |
| Scotland | 3 | 0 | 1 | 2 | 1 | 3 | -2 | 1 |
June 4
Estadio La Corregidora, Santiago de Querétaro
Uruguay

1 - 1

West Germany
June 4
Estadio Neza, Nezahualcóyotl
Denmark

1 - 0

Scotland
June 8
Estadio La Corregidora, Santiago de Querétaro
West Germany

2 - 1

Scotland
June 8
Estadio Neza, Nezahualcóyotl
Denmark

6 - 1

Uruguay
June 13
Estadio La Corregidora, Santiago de Querétaro
Denmark

2 - 0

West Germany
June 13
Estadio Neza, Nezahualcóyotl
Uruguay

0 - 0

Scotland
Group F
| | Pld | W | D | L | GF | GA | GD | Pts |
| --- | --- | --- | --- | --- | --- | --- | --- | --- |
| Morocco | 3 | 1 | 2 | 0 | 3 | 1 | +2 | 4 |
| England | 3 | 1 | 1 | 1 | 3 | 1 | +2 | 3 |
| Poland | 3 | 1 | 1 | 1 | 1 | 3 | -2 | 3 |
| Portugal | 3 | 1 | 0 | 2 | 2 | 4 | -2 | 2 |
June 2
Estadio Universitario, Monterrey
Morocco

0 - 0

Poland
June 3
Estadio Tecnológico, Monterrey
Portugal

1 - 0

England
June 6
Estadio Tecnológico, Monterrey
Morocco

0 - 0

England
June 7
Estadio Universitario, Monterrey
Poland

1 - 0

Portugal
June 11
Estadio Tecnológico, Monterrey
England

3 - 0

Poland
June 11
Estadio Jalisco, Guadalajara
Morocco

3 - 1

Portugal
Round of sixteen
June 15
Estadio Azteca, Mexico City
Mexico

2 - 0

Bulgaria
June 15
Nou Camp, León
Belgium

4 - 3
(After 90 minutes 2 - 2)

USSR
June 16
Estadio Jalisco, Guadalajara
Brazil

4 - 0

Poland
June 16
Estadio Cuauhtémoc, Puebla
Argentina

1 - 0

Uruguay
June 17
Estadio Olímpico Universitario, Mexico City
France

2 - 0

Italy
June 17
Estadio Universitario, Monterrey
West Germany

1 - 0

Morocco
June 18
Estadio Azteca, Mexico City
England

3 - 0

Paraguay
June 18
Estadio La Corregidora, Santiago de Querétaro
Spain

5 - 1

Denmark
Quarter-finals
June 21
Estadio Jalisco, Guadalajara
France

1 - 1
(AET 1 - 1, 4 - 3 PEN)

Brazil
June 21
Estadio Universitario, Monterrey
West Germany

0 - 0
(AET 0 - 0, 4 - 1 PEN)

Mexico
June 22
Estadio Azteca, Mexico City
Argentina

2 - 1

England
June 22
Estadio Cuauhtémoc, Puebla
Belgium

1 - 1
(AET 1 - 1, 5 - 4 PEN)

Spain
Semi-finals
June 25
Estadio Jalisco, Guadalajara
West Germany

2 - 0

France
June 25
Estadio Azteca, Mexico City
Argentina

2 - 0

Belgium
Third place match
June 28
Estadio Cuauhtémoc, Puebla
France

4 - 2
(After 90 minutes 2 - 2)

Belgium
Final
June 29
Estadio Azteca, Mexico City
Attendance: 114,600
Referee: Romualdo Arppi Filho (Brazil)
Goals: José Luís Brown (ARG) 23', Jorge Valdano (ARG) 55', Karl-Heinz Rummenigge (FRG) 74', Rudi Völler (FRG) 80', Jorge Burruchaga (ARG) 83'
Argentina

3 - 2

West Germany